December 10, 2019 – December 11, 2019 @ All Day –
Don't miss the next talk about Warp 10 at Paris Open Source Summit on December 10&11, 2019

Map Unavailable
Date/Time
Date(s) - December 10, 2019 - December 11, 2019
All Day
Categories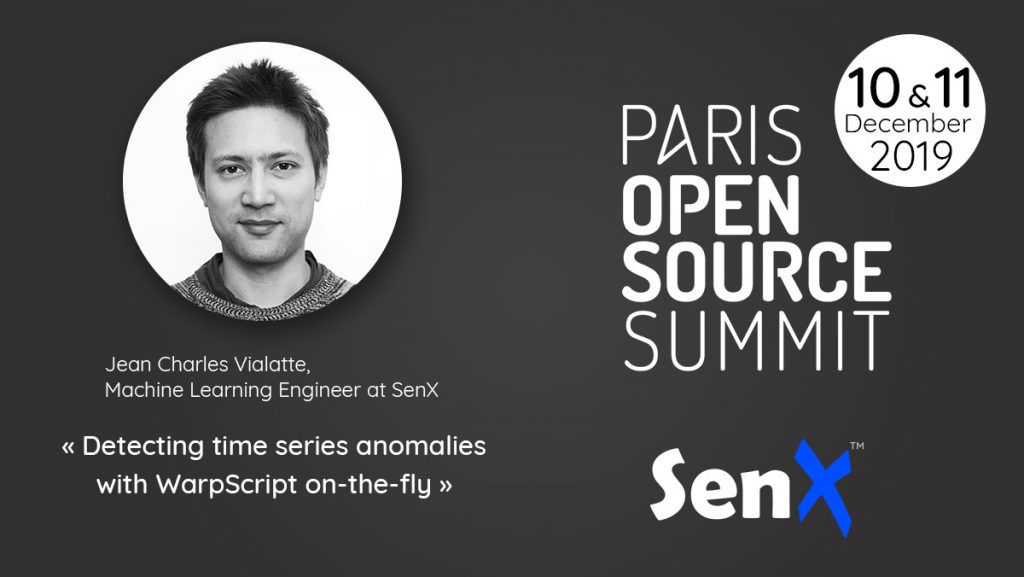 "Detecting time series anomalies with WarpScript on-the-fly"
WarpScript is an open source programming language designed for easily querying, manipulating and processing time series data on the fly. Although it is natively compatible with the Warp 10 time series database, WarpScript can be plugged to other data sources and can be used from a lot of data science tools, like Python and Spark. In this presentation, we will detect anomalies on the fly using WarpScript functions and answer the following questions. What is to be defined as an anomaly? Which algorithm to use depending on the type of anomaly I want to detect? How to take into account possible seasonality in my data?
Date and hour of the talk will be added soon. Stay close!
Ask for your free access on